Kevin Taylor was a founding director of TCL. Throughout his career, Kevin continually explored and challenged how we interact with, interpret and represent the Australian landscape. He was also intrigued by how communities and individuals relate to the civic condition. In 2014 a Legacy was established in Kevin's name to honour his memory and enduring contribution.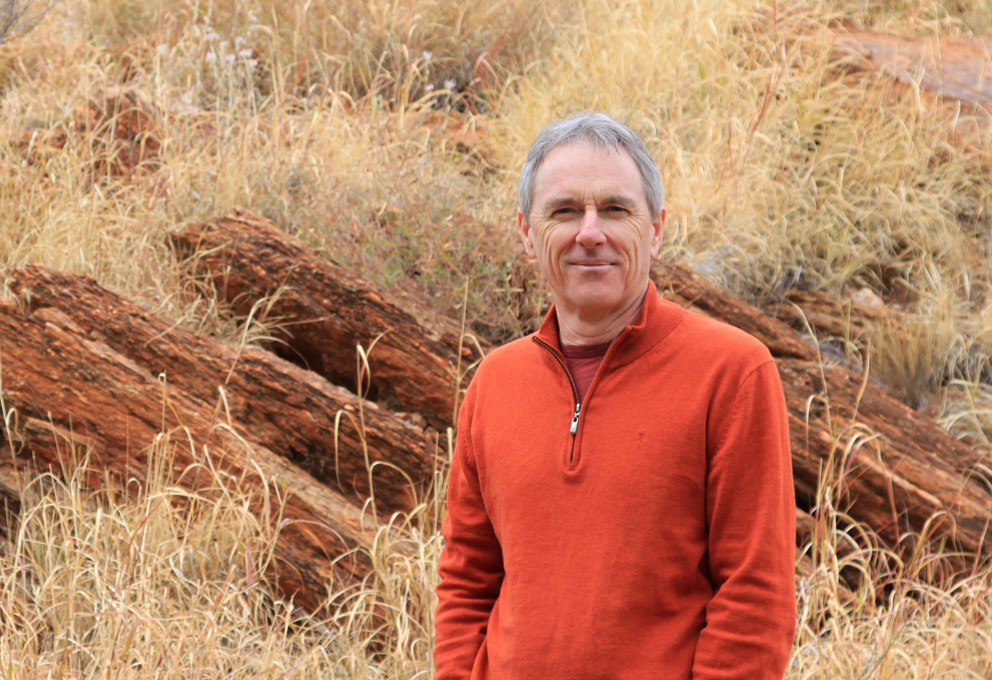 "Our overall concept emphasises the benefits of a connection with nature to wellbeing by clearly articulating a design that integrates natural light, airflow, greenery and views to the outdoors."
The Kevin Taylor Legacy creative grant provides creative individuals or groups the opportunity of a $9,000 (AUD) supported residency program. The grant is open to people of any background interested in exploring the human relationship to landscape and the civic condition.
Dedicated to the practices of landscape architecture, urban design and social planning throughout his career, Kevin Taylor's work has left an important and valuable legacy that is integral to TCL's current practice. By offering this creative grant, TCL is seeking to continue and expand fields of inquiry that respond to current practices and conditions.
Grant recipients will work with TCL staff to develop their project and outcomes over 3 to 6 months, during this time they will be given access to and use of TCL studios in Melbourne and/or Adelaide.
An exhibition, performance or event will be held at the end of the residency to showcase the project. Recipients will also be assisted in the documentation of their work, which will be included in ongoing and future publications about the Legacy.
To date TCL have sought applications which are normally due on a specified day in the last third of the year, however due to Covid we have altered the process this year and offered the 2022 grant to a long time TCL collaborator – Karl Winda Telfer – Mullawirrameyunna – Senior Custodian Dry forest tribal family group (of the today known Kaurna).
We will revert to the usual process of seeking applications for future grants.
The application can be Downloaded Here.
Please direct all creative grant inquiries to Alex Lock or Lin Markus at ktlegacy@tcl.net.au
BLArch RMIT BArch UniSA PhD RMIT FAILA Adjunct Professor University of Adelaide.
Kevin Taylor (13.11.53 – 07.08.11) was one of Australia's leading landscape architects with thirty years experience in the field.
After working for a number of established Melbourne firms and lecturing at RMIT University, he established the practice Kevin Taylor and Kate Cullity Pty Ltd in 1991, which, in its first year, designed the award-winning Box Hill Community Arts Centre with Gregory Burgess Architects. This was followed by projects such as the Uluru Aboriginal Cultural Centre, Healesville Sanctuary Platypus Exhibit and the Australian Garden Masterplan, all received AILA national awards and were published internationally.
In 1995, Kevin returned to Adelaide where he built a successful design studio that worked throughout Australia. Much of Kevin's project experience concerned the development of high profile, complex sites where environmental, cultural and political sensitivities existed.
Kevin had a strong interest and considerable experience in the design of urban spaces. He led the design teams for the award-winning North Terrace Redevelopment in Adelaide, Manly Corso refurbishment in Sydney and the Victoria Square/Tarntanyangga Urban Regeneration Plan.
Complementing Kevin's urban experience were his exceptional skills and experience working in natural environments. He worked in national parks and World Heritage Sites throughout Australia, designing visitor facilities which are sensitive to the surrounding landscape.
Under Kevin's directorship Taylor Cullity Lethlean (TCL) maintained a strong commitment to environmentally sensitive processes and outcomes. In addition, he fostered the company's emphasis on socially responsible design based on meaningful community consultation.